We supply and service top quality Air Compressors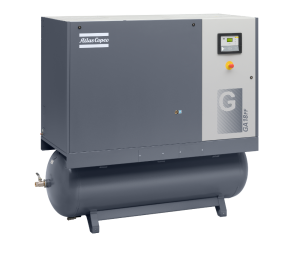 Oil-injected screw
Choose from our large variety of quality Generators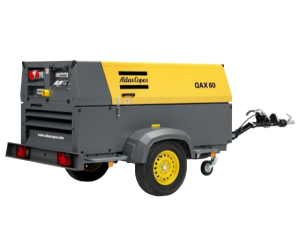 We Supply Mobile, Diesel Powered Compressors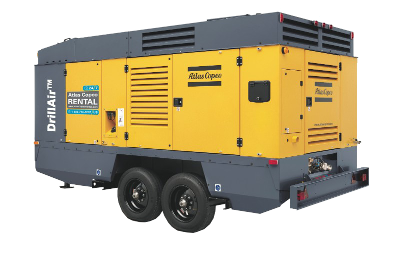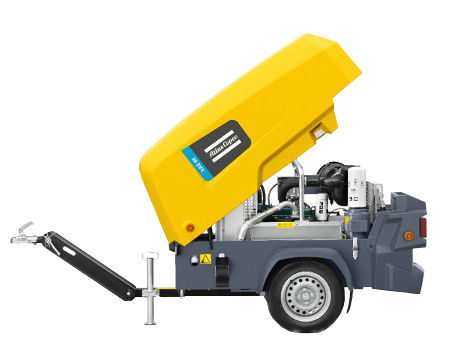 Various aftermarket Services for increased lifetime up time and Extended Lifetime Available 24/7

Industrial Rental and Equipment Hire for all your needs
Air Compressor & Mining Services, Repairs & Services
Services, Repairs & Breakdowns
We have fully equipped workshops and field service vehicles which are able to service all well-known air compressors, blowers, pumps, generators, light towers, air tools, rock drills, breakers and construction equipment. The workshop teams are on standby to help any customer, 24 hours a day, seven days a week.
Our prime obligation is to serve our customers and suppliers in a responsible and professional way. We aim to provide quality products and superior service at a fair price and we do our utmost to maintain good relations with our existing customers.
Regular servicing is key to ensuring reliable operation and a long service life. Our tailor-made service schedules for your Atlas Copco products can optimize your investment and maximize your productivity. Our quality genuine parts, highly trained technicians and energy-efficient processes and facilities reduce your cost of ownership throughout the lifecycle of your equipment.
Increase uptime: Using genuine parts and the right lubricant increases your machine availability.
Maximum availability of your equipment at minimum total operating cost, is top priority for all of us.
Extended lifetime: Reliable aftermarket service keeps your equipment running as it should, protecting your investment.
Major Overhauls
The work mainly carried out on a major overhaul is the following
Major service which includes service and replacing of oil/air filters, thermostat, valves & oil.
Overhaul of element, service of main & fan motors, chemically clean oil & after coolers, buffers re-spray of compressor.
Additional parts to be replaced will be quoted additionally for example hoses, sensors, contactors & any other damaged parts.
We do a complete strip down of your compressor and quote you on mandatory & non-mandatory parts as per machines condition.
Air Compressor and Mining only uses genuine Atlas Copco spares with repairs & major overhauls, ensuring reduced downtime and increased lifecycle.
Atlas Copco genuine filters are a guarantee for maintaining your machine's performance and good total economy during its entire operating life.
The genuine filters and spare parts are developed together with Atlas Copco and therefore meet the strictest requirements for quality and safety.
Control Monitoring Systems
Optimizer 4.0
The Optimizer 4.0 is a centralized controller designed to take control of your entire compressor installation.
The system monitors your air consumption and will switch compressors on or off based on demand.
The system is therefore designed with energy savings and efficiency as the primary focus.
The system allows for various monitoring methods, including SCADA Integration and SmartVIEW.
SmartVIEW enables users to view the Optimizer screen through LAN connection. Users can start, stop or isolate compressors as well as adjust pressure bands.
The Optimizer provides various reports such as up-time and reports on energy consumption/energy savings.
Licenses required are purchased once-off and do not need to be renewed
Gateway
The Gateway is a communication device designed to convert Atlas Copco Compressor internal communication language (CAN), to a language recognized by other devices such as SCADA systems (MODBUS / PROFIBUS).
The gateway will therefore only allow for communication between two points, for example – Compressor Room to SCADA.
You will only be able to view critical compressor DATA, but not be able to monitor energy consumption and or savings.
Smartlink
SmartLINK is a system designed for the remote monitoring of your Atlas Copco compressors.
Critical compressor DATA is monitored and uploaded to the cloud from where it can be accessed by users who are granted permission to view the portal.
Additional data can be viewed and analysed subject to annual licensing. Please contact us to discuss options.
The SmartLINK device can only be fitted to Atlas Copco compressors.
The SmartLINK system does not allow for SCADA Integration.
Pressure Testing
Pressure testing of any pressure vessel, no matter how big or small.
Vertical & Horizontal Air Receivers
Air receivers are used as storage vessels/tanks, for pressurized compressed air.
Compressed Air Dryer Vessels
Desiccant Air dryers rely on 2 towers (vessels), which are alternated between during the drying and regeneration cycle, filled with desiccant to reduce the dewpoint temperature of compressed air.
Compressor Separator Tanks
Compressed air/ oil separator vessels are generally situated inside the compressor housing/ canopy.
The separator vessels have a removable filter element inside that is designed to separate the aerosolized oil from the compressed air.
Are your pressure vessels due for inspection? Book your inpection timeously.
Leak Detection
Help to find and document even your smallest leakages easily even in far distances.
Our measuring instruments are ideal leak meters.
Integrated camera
Screenshot leakage, save on a memory stick to be able to download.
Leak detector detects in decibels to determine a small, medium and large leak on your air pipe network.
Each leak will be tagged with location and identification.
A full report will be compiled to show all air leaks found.
Flow Test
Our VP FlowScope probe measures mass flow, temperature and pressure simultaneously and logs data in an air system.
VP Flowscope is installed in an airline by means of a welded socket or "Hot Tap Saddle"
The VP Flowscope is used to determine if your compressor is still efficient enough or if multiple compressors are used then to determine the total flow that is needed to run your plant.